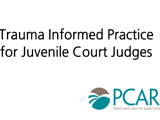 (50 min) This training is for Juvenile Court Judges and Court Personnel. This training is designed to inform Judges and Court Personnel of the effects of childhood trauma and to enhance the ability of the Court to recognize and positively interact with juveniles who are victims of trauma.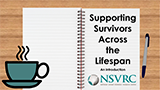 (~30 Minutes) How we communicate with a person who has experienced sexual violence can impact how they recover and begin to heal. Mirroring language, allowing silences, and not naming a survivor's experience are key techniques to trauma informed service provision. This introduction offers some ways to approach working with survivors across the lifespan through a trauma-informed lens.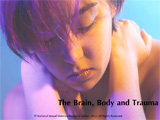 (1-1.5 hours) This course was written by Kelly Wilt and Janine D'Anniballe, produced by the National Sexual Violence Resource Center (NSVRC).This course provides an overview of the neurobiological and psychological implications of sexually violent trauma and the information and skills necessary for victim service providers to provide trauma-informed services.