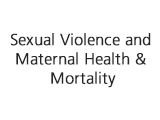 (3 Hours) Join Black Women's Blueprint for a virtual gathering to learn about their sexual abuse to maternal mortality pipeline initiatives and report—and specifically to talk more about the protection of body sovereignty for Women of Color and incarcerated survivors of sexual assault.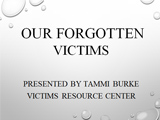 (25 minutes)This webinar covers basic yet surprising statistics on male victimization, ways to network and reach male survivors, and information on how to provide best services to males. Real world examples are provided along with information about the Prison Rape Elimination Act by the presenter, Tammi Burke of Victims Resource Center, who has served victims for 30 years.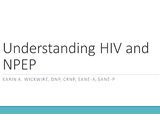 (45 Minutes) This webinar provides an overview of HIV and AIDS, the risk of HIV for sexual assault victims, how risk is assessed, and ways to access HIV NPEP. Additionally, how advocates can work with healthcare providers on HIV NPEP access and ways to support victims taking HIV NPEP.