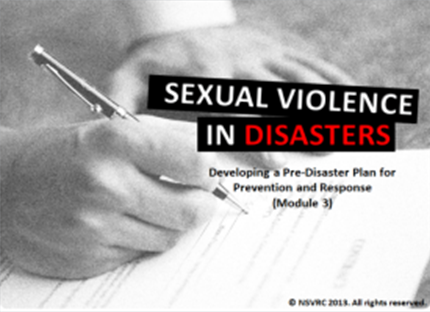 (~1 hour) This online course is designed to assist local and state sexual violence preventionists, victim advocates, and their community partners in creating pre-disaster plans for their organizations and communities.It highlights four core components of a pre-disaster plan to help organizations recover quickly and continue to provide vital services in a disaster.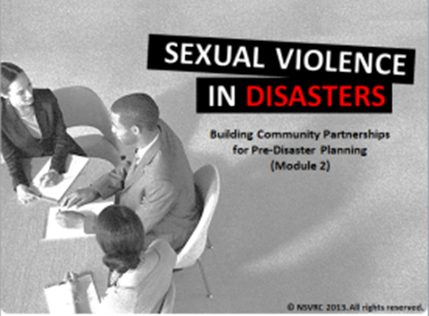 (~1 hour) This online course discusses the importance of planning for sexual violence prevention and response before a disaster, and highlights guiding strategies and key community partners in the pre-disaster planning process.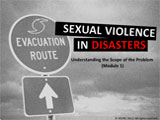 (~1 hour)  This interactive online course addresses the increased vulnerability to sexual violence that can occur during and after disasters. Participants will learn about the connections between oppression, sexual violence, and disasters. With case studies from Hurricane Katrina and its aftermath, and examples from other recent calamities around the world, the module highlights the need for pre-planning to prevent and respond to sexual violence in future disasters.